Winter and Sensitive Teeth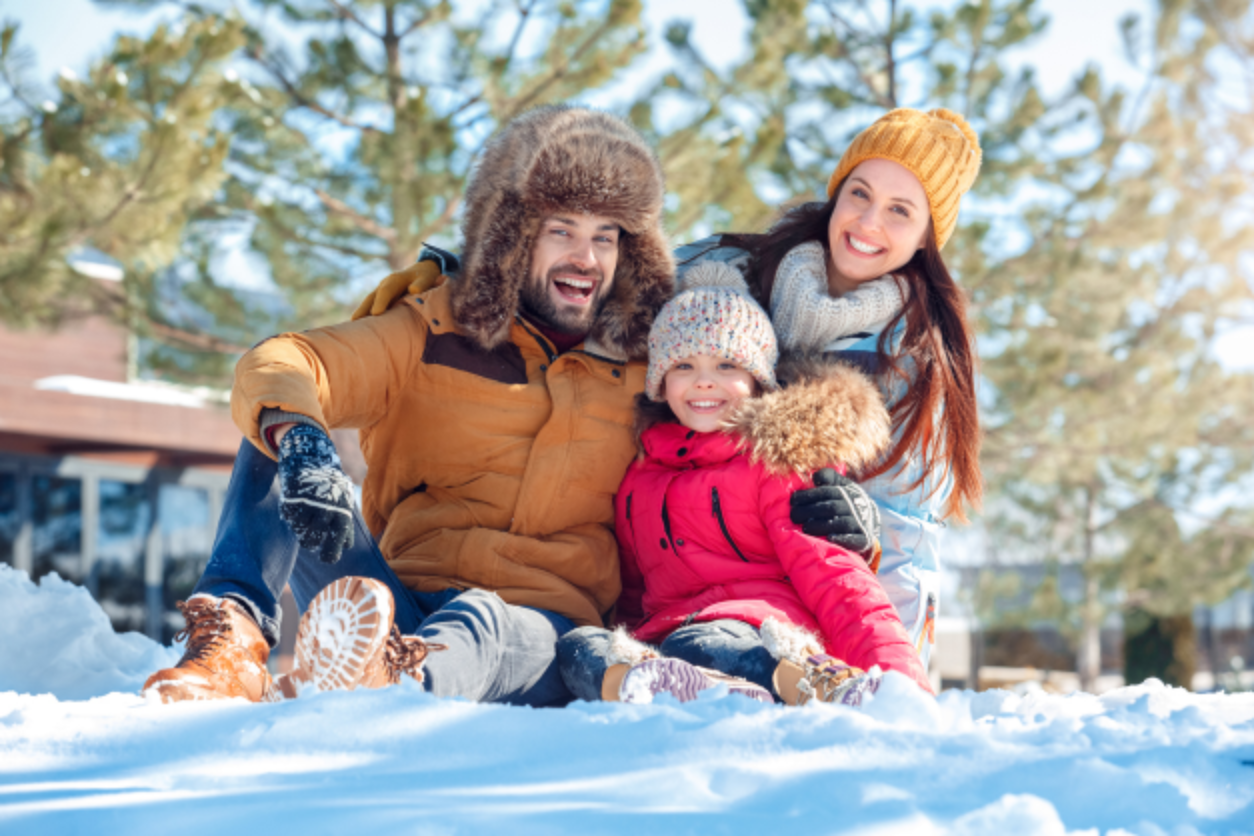 How Cold Weather Effects Sensitive Teeth
It's no secret that the bone-chilling weather that winter in Connecticut brings is often associated with body aches. Cooler weather prompts our muscles to work harder, thus losing more heat. But, did you know that the winter months can also bring on toothaches?
Cold Weather and Dental Health
Our teeth are some of the strongest bones in our bodies, but they get a lot of wear and tear. Small cracks in the teeth can develop over time, leaving areas of the gums and the dentin exposed.

Even if you have a love for all things winter, from snow-filled streets to brisk cold temperatures, cold weather can be tough on your teeth. Fortunately, there are several ways you can help protect your teeth during the winter months, prevent pain, and other issues associated with sensitive teeth.
Preventing Tooth Pain This Winter
The first step —  watch your breathing. The way we inhale and exhale is essential in many ways. When it comes to protecting your teeth from harsh winds during the winter, you'll want to pay attention to how you're taking oxygen. Be sure to breathe through your nose with your mouth closed to avoid the rush of cold air to your teeth.
Warm drinks are always welcomed on cold days, so, if you plan on spending time outside, grab a thermal cup, and fill it with your favorite winter drink. This can help increase your body heat and keep those teeth from chattering.
As always, the best defense in the case of your teeth and gums is prevention. Stay current on routine cleanings and oral exams to help identify potential problems before they start. Tooth decay and cavities are the leading cause of pain and discomfort in our teeth. Professional cleanings can remove tartar, plaque, and other bacteria that we may be able to reach on our own.
Have you had your annual cleaning yet? Our team at Fairfield Dental Arts is committed to providing quality dental and orthodontic services to patients of all ages. Using some of the most advanced technology in the field of dentistry, Fairfield Dental offers preventative, restorative, and cosmetic dentistry.
Don't wait until the winter wears you down. Take control of your dental health today, and start protecting your smile. After all, we all need a little something to brighten our mood on those cold, gloomy days! Schedule your appointment today: (203) 254-3780