Orthodontic Treatments
We Can Handle All Levels Of Orthodontic Needs
Invisalign® in Fairfield
Fairfield Dental Arts is your comprehensive, family dental office, where we offer every dental treatment to help you achieve a healthy smile, including top-quality orthodontics.
We are equipped to handle the majority of our patient's orthodontic needs. Our compassionate dentists are here to provide you with expert Invisalign® treatment to straighten your teeth and correct your bite.
What do Our Dentists do For Our Orthodontic Patients?
Our dentists are trained to diagnose, prevent, and treat irregularities and misalignment of the teeth and jaw. A healthy bite ensures that you can properly chew, eat, and speak, which is why orthodontics is an important part of dental care.
When you first meet with your dentist, they will likely give you an exam, take photos of your mouth, and get some x-rays and impressions done, which will make a mold of your teeth.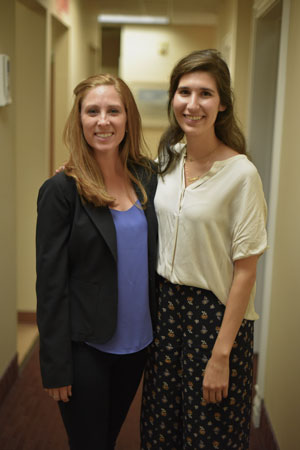 Types of Orthodontic Treatments we Offer
Here at Fairfield Dental Arts, our dentists offer you the best options when it comes to correcting your bite:
Invisalign®

– Invisalign® is a clear alternative to braces that consists of a series of plastic aligners made to fit over your teeth to gently straighten and align them to their proper positions. Our dentists are trained to determine if you are a candidate for clear aligner therapy. During this treatment, aligners are worn all day and night but allow the convenience of being removed when eating meals, brushing teeth, and flossing.

Retainers

– Retainers are used to prevent teeth from moving by holding them in the same place. Some patients utilize the benefits of a retainer without having braces or Invisalign® to prevent further shifting. Retainers can be made in a variety of materials but often are thin, clear plastic molds (or sometimes with metal) made to fit over your teeth and are typically worn at nighttime. A permanent bonded retainer is also a service your dentist or hygienist can review with you.

Braces

– We do not offer traditional braces but have a great local referral relationship with many orthodontists in the area. Braces may be indicated for patients of younger age or with complex dental or skeletal jaw relationships.
How Long do Most Orthodontic Treatments Take?
No matter the orthodontic treatment, the time to get the desired results will vary from person to person. Everyone's smile is different, and if your teeth or jaw are further misaligned, treatment will take longer. Your dentist will give you an idea of how long the treatment will last, but that time can change depending on the rate of tooth movement. Because your teeth will only move millimeters at a time, treatments on average range from six months to two years.
Creating Beautiful Smiles Through Fairfield Orthodontics
Here at Fairfield Dental Arts, our team is committed to helping you achieve a happy and healthy smile. We proudly provide expert orthodontic treatment to teens and adults in Fairfield, Bridgeport, Weston, and the surrounding areas.
If you're ready to book an appointment with our excellent team, give us a call at 203-254-3780.
Need An Appointment?
Call 203-254-3780 today to schedule an appointment for a consultation, or
Request One Online