What You Need to Know About Dental Implants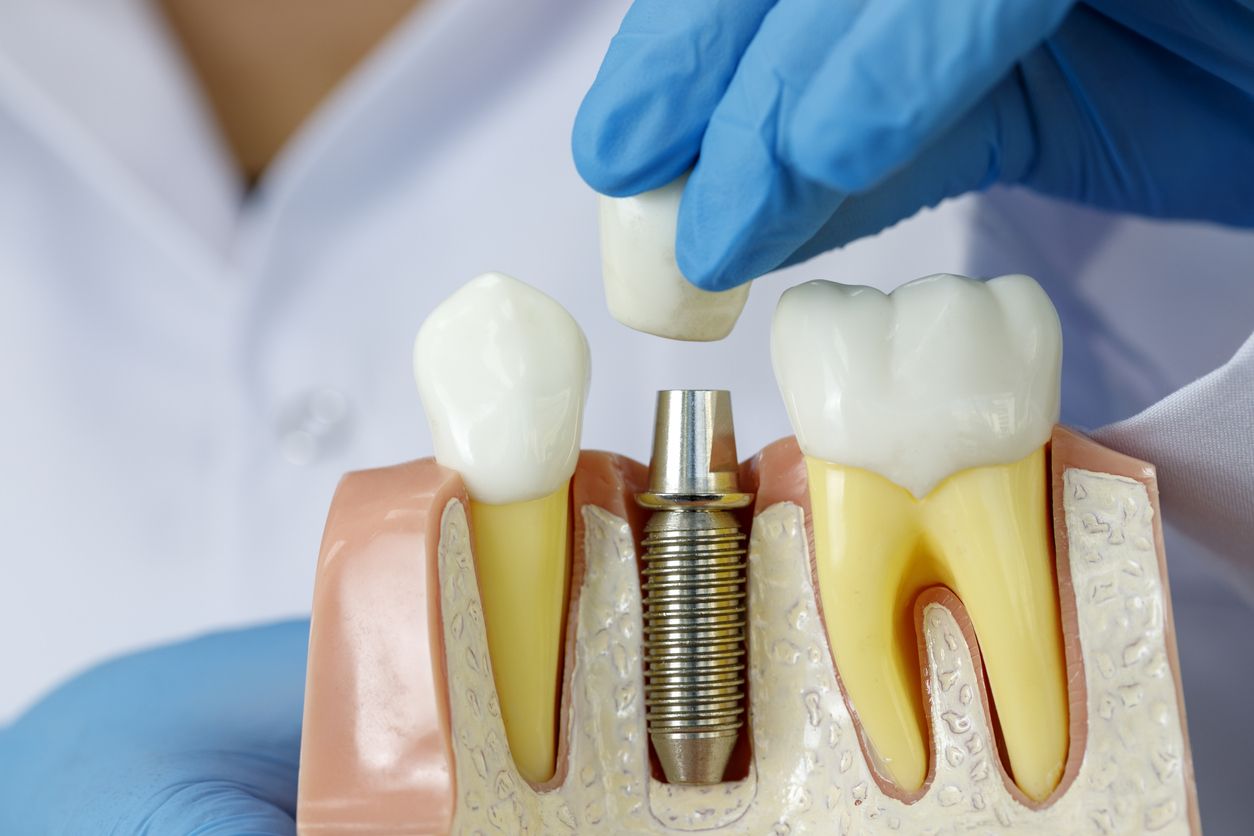 Dental Implants have been around since the fifties, but in the past decade have become the standard and most common way to replace missing teeth. No more dentures! A dental implant is composed of a surgically positioned metal frame placed in the jawbone under the gums. Once the dental implant is in position, the dentist has a base to mount artificial teeth.
You may have a lot of questions and may be wondering if dental implants are the best option for you, so here's what you need to know when it comes to dental implants:
You may be wondering if dental implants are something you need to consider, so here are some signs that this procedure is a good fit for you:
You find your dentures uncomfortable – dental implants can provide a more comfortable, more natural, and easier to maintain teeth replacement.
Your face bones and muscles are getting too weak – dentures can harm your facial structure, and dental implants can prevent further decay.
You have missing or broken teeth – dental implants can help you regain your confidence and give you a full smile again.
There are many benefits and reasons to get dental implants! Here are just a few:
Get your smile back and bridge the gap!
Chewing foods will be much easier.
Improve your speech.
Enhance the structural stability of your jaw bone and facial features.
The implants stay in place so you can eat, talk, and laugh with confidence.
In the past, dentures have been the go-to option to replace missing teeth, but getting dental implants instead, can make a big difference:
They look like regular teeth; people won't even notice they're not real.
More comfortable and feel more natural than dentures.
A more permanent solution – no putting them on and then taking them off every day.
They are easier to clean; you can floss and brush them just like regular teeth.
Dentures can lead to weakening and decay of the bones and muscles around your mouth, while dental implants preserve your facial structure.
About the Procedure
Going into any dental procedure could bring on anxieties, especially when you are unaware of what to expect. Here's what you need to know about all the steps to take to get dental implants in:
Taking Care of Your Dental Implants
Once you invest in your implants, you'll want to keep them healthy. Luckily, because they are just like regular teeth, care will be much easier than dentures. Keep in mind the following care tips below:
Brush your teeth at least twice a day.
Floss regularly to get in between the teeth.
Get professional dental cleanings every six months.
Avoid eating hard foods to avoid cracking or breaking teeth.
Dental Implants in Fairfield County
We specialize in dental implants here at Fairfield Dental Arts. As a Prosthodontist with extensive Post-Graduate Training and Certification in Implant Dentistry, Dr. Iaropoli is highly skilled in replacing missing teeth with dental implants. Give us a call at (203) 254-3780 to schedule an appointment for a consultation.