How to Celebrate National Dental Hygiene Month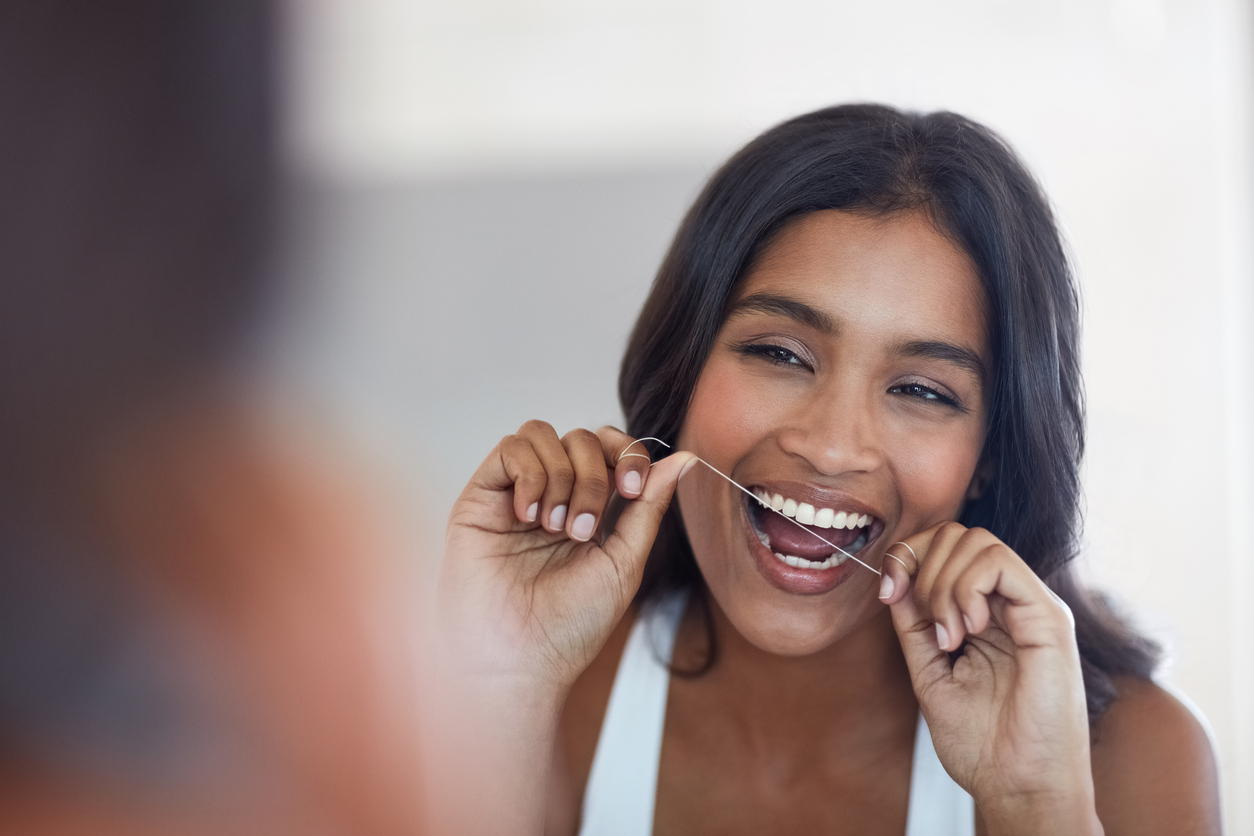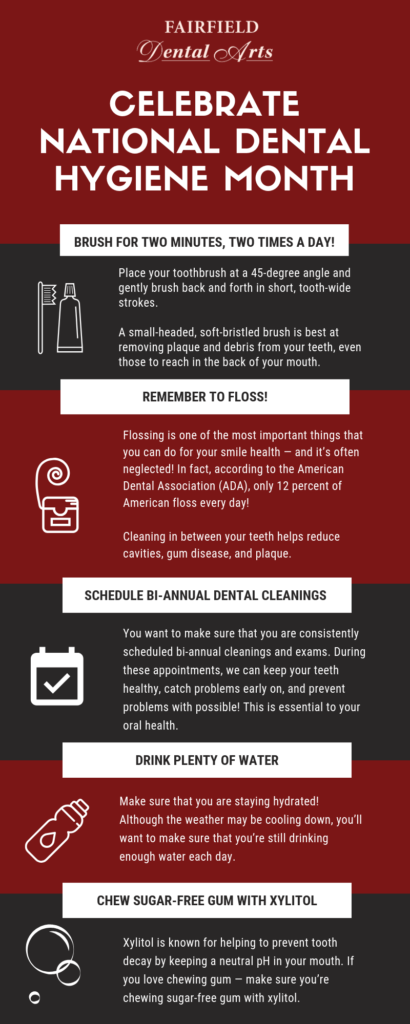 Did you know that October is National Dental Hygiene Month? This month, we celebrate all of the work our hygienists do here at Fairfield Dental Arts — and we remind all of our patients of the importance of maintaining good oral health habits year round.
Oral Health Best Practice:
Brush for Two Minutes, Two Times a Day!

Place your toothbrush at a 45-degree angle and gently brush back and forth in short, tooth-wide strokes.
Remember to Floss!

Flossing is one of the most important things that you can do for your smile health — and it's often neglected! In fact, according to the American Dental Association (ADA), only 12 percent of American floss every day! Cleaning in between your teeth helps reduce cavities, gum disease, and plaque.
Schedule your Bi-Annual Dental Cleanings & Exams.

You want to make sure that you are consistently scheduled bi-annual cleanings and exams. During these appointments, we can keep your teeth healthy, catch problems early on, and prevent problems with possible! This is essential to your oral health.
Drink plenty of water.

Make sure that you are staying hydrated! Although the weather may be cooling down, you'll want to make sure that you're still drinking enough water each day.
Chew sugar-free gum with xylitol.

Xylitol is known for helping to prevent tooth decay by keeping a neutral pH in your mouth. If you love chewing gum — make sure you're chewing sugar-free gum with xylitol.
Ready to schedule your bi-annual dental cleaning? Give our office a call! We are here to keep your teeth beautiful and healthy!