"Brush Up" On Your Oral Health Habits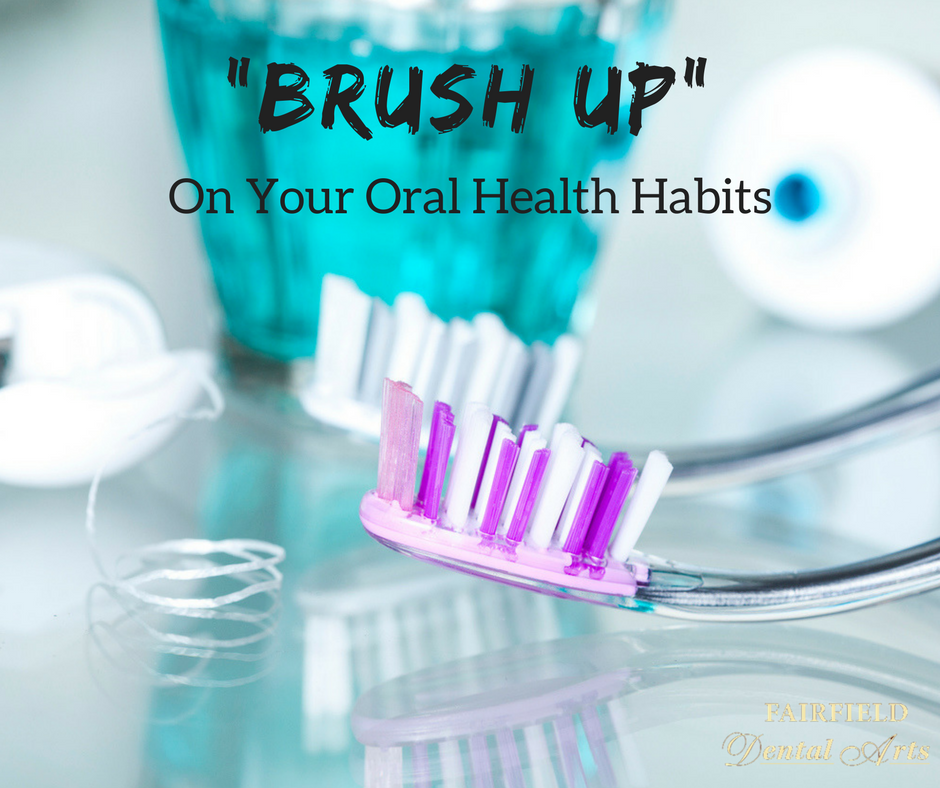 Everyone wants a bright, beautiful and healthy smile, but are you doing everything that you can to maintain one? With the right oral health habits, you can keep your teeth healthy now — and in the future! Here are a few healthy tooth habits that you'll want to keep.
"Brush Up" On Your Oral Health Habits
Brush for 2 Minutes, 2 Times a Day –

Brushing your teeth for two minutes, twice a day is key to preventing plaque buildup. Don't forget to brush your teeth so that bacteria don't eat away at your tooth enamel.
Don't Forget to Floss –

You've probably heard it 100 times, but flossing is such an important part of your oral healthcare routine. In fact, most plaque develops in between your teeth, in hard to reach places. Flossing will help get rid of this tartar and prevent serious oral health problems.
Schedule Bi-Annual Cleanings & Exams –

It's important to care for your teeth at home, but there is no substitute for professional care. During bi-annual cleanings and exams, we can scrape away plaque that gets missed during your brushing and flossing. We can also catch any dental health problems early on, before they begin to affect your smile.
If you have any smile related problems, or it's simply time to schedule your bi-annual cleaning and exam, don't hesitate to reach out to our office! We are here to help you keep your smile beautiful and healthy for many years to come. Give us a call at 203-254-3780 to schedule an appointment.
Follow us on social media for more tips and tricks to keep your smile healthy and beautiful!
LIKE us on Facebook
FOLLOW us on Twitter
ADD us on Google+
SUBSCRIBE to our YouTube Channel