3 Important Thanksgiving Dental Tips You Should Know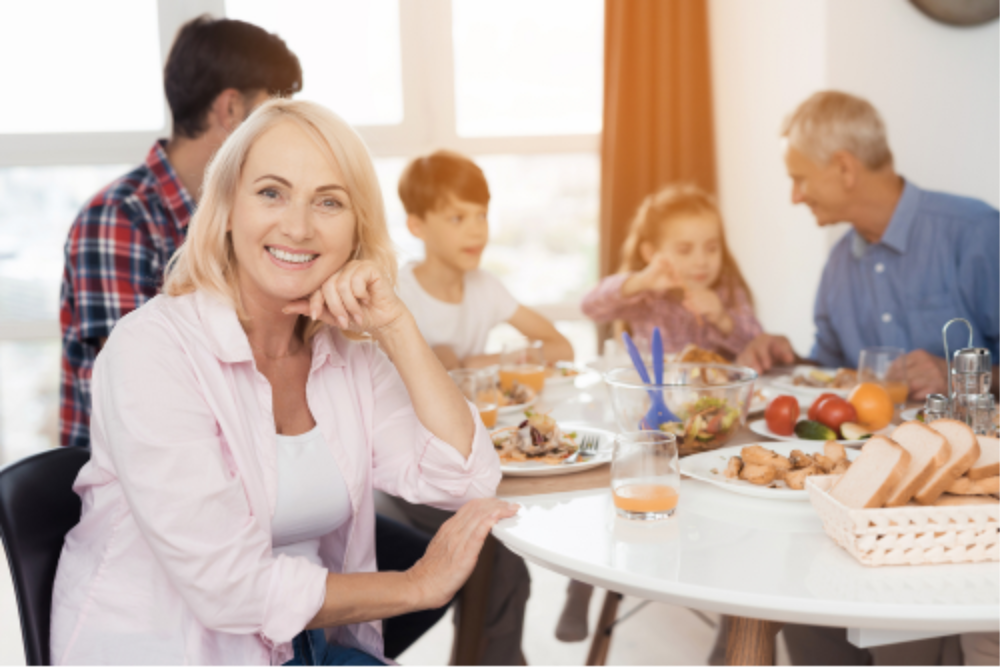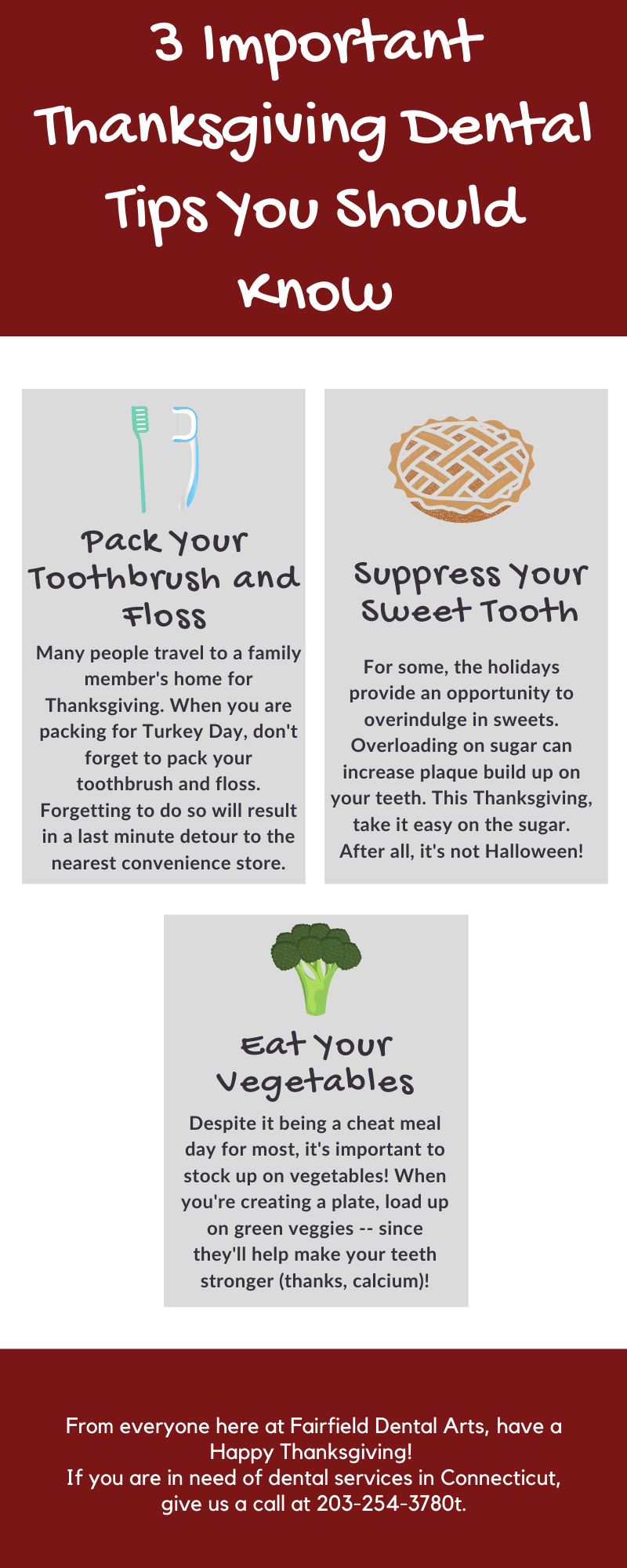 Thanksgiving will be here sooner than you think! That can only mean one thing: eating all the goodies your relatives make! Not so fast, though. Many of your favorite holiday fixings might be detrimental to your overall dental health (sadly). Here are some tips that will keep you smiling from ear to ear this holiday season:
1) Pack Your Toothbrush and Floss
Many people travel to a family member's home for Thanksgiving. When you are packing for Turkey Day, don't forget to pack your toothbrush and floss. Forgetting to do so will result in a last minute detour to the nearest convenience store.
2) Suppress Your Sweet Tooth
For some, the holidays provide an opportunity to overindulge in sweets. Overloading on sugar can increase plaque build up on your teeth. This Thanksgiving, take it easy on the sugar. After all, it's not Halloween!
3) Eat Your Vegetables
Despite it being a cheat meal day for most, it's important to stock up on vegetables! When you're creating a plate, load up on green veggies — since they'll help make your teeth stronger (thanks, calcium)!
From everyone here at Fairfield Dental Arts, have a Happy Thanksgiving! If you are in need of dental services in Connecticut, give us a call at 203-254-3780 to schedule an appointment.