Tricks & Treats For Your Teeth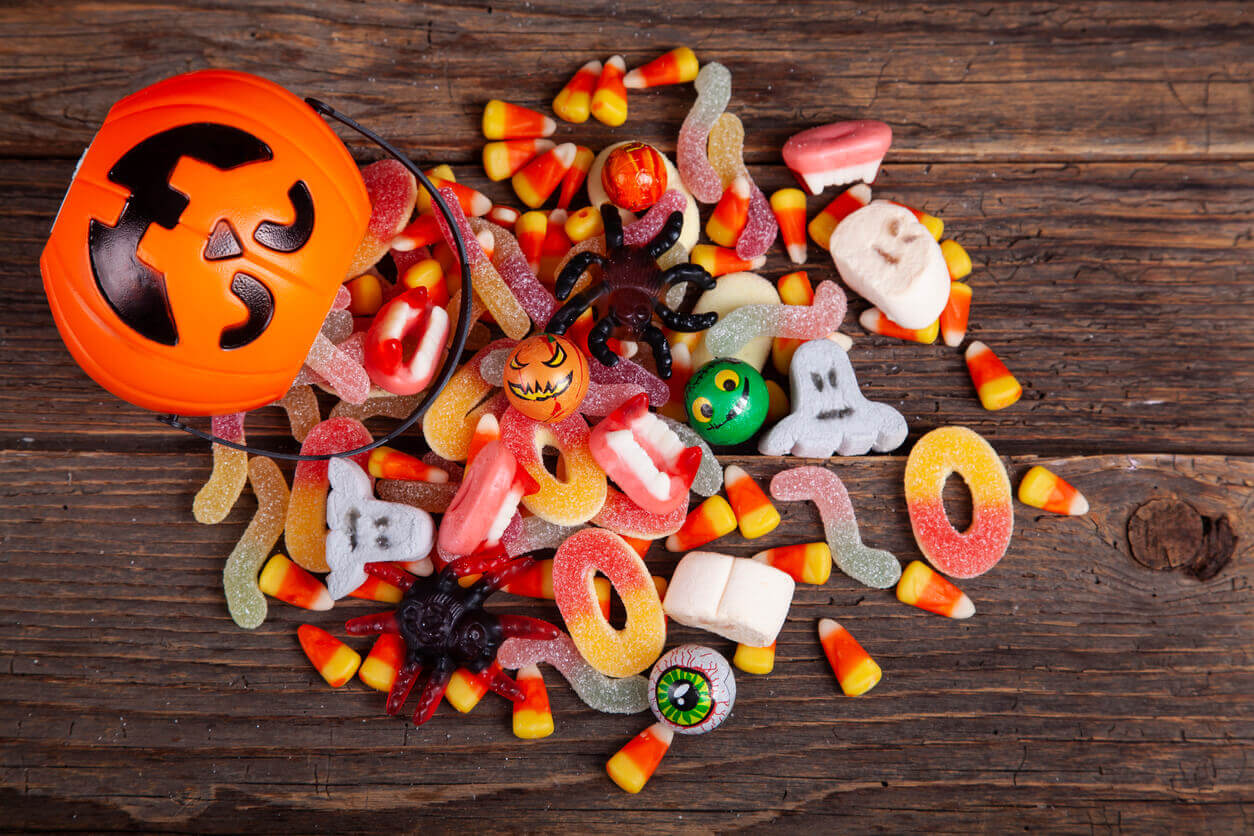 One of the best parts of Halloween is all the delicious candies and sweets you get to enjoy! Though you may be excited, your teeth aren't; candy and excessive sugar encourage bacterial growth that wears down your teeth's enamel and can lead to cavities, decay, and disease over time.
Protect your smile this Halloween by sticking to tasty treats that won't do damage and avoid sticky and tricky candies that can hurt your teeth.
Keep an eye out for these tricks and treats this Halloween to protect your teeth:
Tricks
Watch out for these sweets TRICKing your teeth this Halloween: 
Caramels
Gummies
Chewy candies
Hard candies
Lollipops
Jelly beans
Bubble gum
Licorice
Sour candy
Popcorn
Treats
These sweets are real TREATS for your teeth, so make sure to enjoy some this Halloween: 
Chocolate
Chocolate wafers
Peanut butter cups
Marshmallows
Soft cookies
Candy corn
Fruits
Sugar-free gum
Don't forget to drink water, floss, and brush your teeth after eating all your sweet treats; happy Halloween!
Contact us to schedule your dental cleaning appointment!
If you are worried about your teeth, need a cleaning, or are experiencing any dental problems, give Fairfield Dental Arts a call at (203) 254-3780. We are your family's dentist and can provide expert oral care for people of all ages!
Follow us on Facebook and Twitter!