Most Common Dental Fears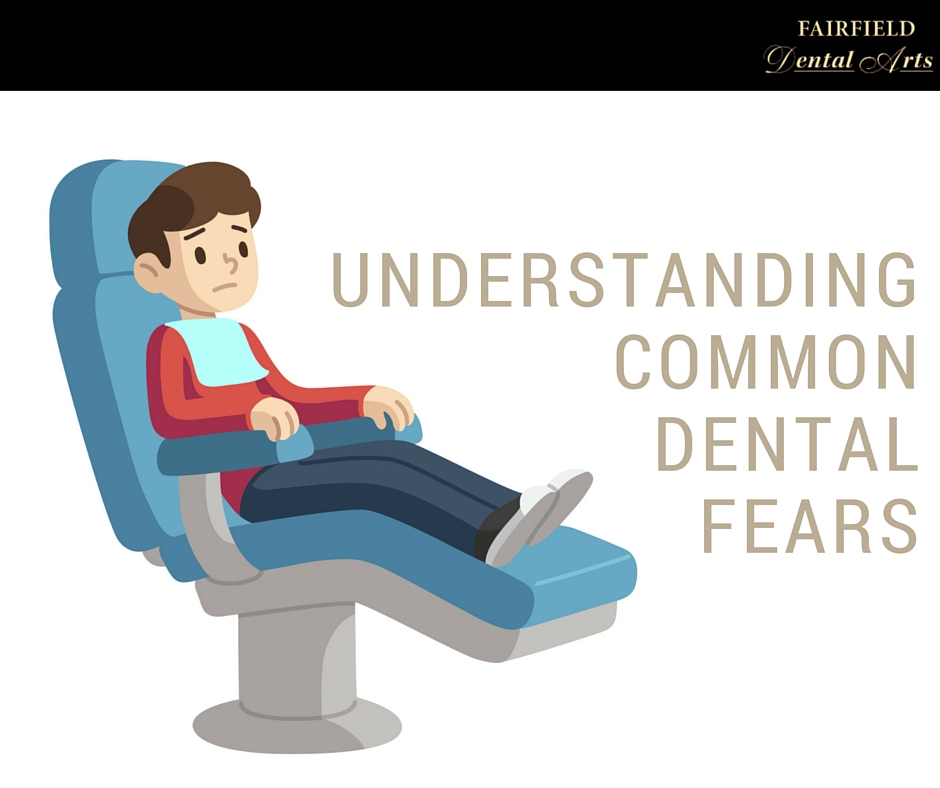 Nervous about your next dental visit? You're not alone. In fact, about half of the US adult population has a dental phobia! At Fairfield Dental Arts, we are understanding of this concern and we work hard to make sure that patients who visit our practice are comfortable and relaxed.
Dental fears are often a result of negative experiences in the past. Here are a few of the most common dental fears we see in patients visiting our practice.
Common Dental Fears:
Fear of not becoming numb when injected with Novocaine
Fear of pain
Fear of drills
Anticipation of oral surgical procedures such as tooth extraction
Fear of injections
Fear of gagging
Fear of embarrassment of about the condition of teeth
We offer safe and simple solutions to ease patients with these dental fears. Before any visit, we sit down with you to make sure that you are comfortable with the process and walk you through each step of the way. We offer conscious sedation, pre-op sedation, nitrous oxide sedation, shaded eyewear and HD TVsto make your visit simple, painless, and stress-free.
Call 203-254-3780 to contact our office to schedule your appointment or visit our website for more information on the different treatments and services that we offer at Fairfield Dental Arts.
Follow us on social media for more tips and tricks to keep your smile healthy and beautiful!
LIKE us on Facebook
FOLLOW us on Twitter
ADD us on Google+
SUBSCRIBE to our YouTube Channel