Do I Need A Root Canal?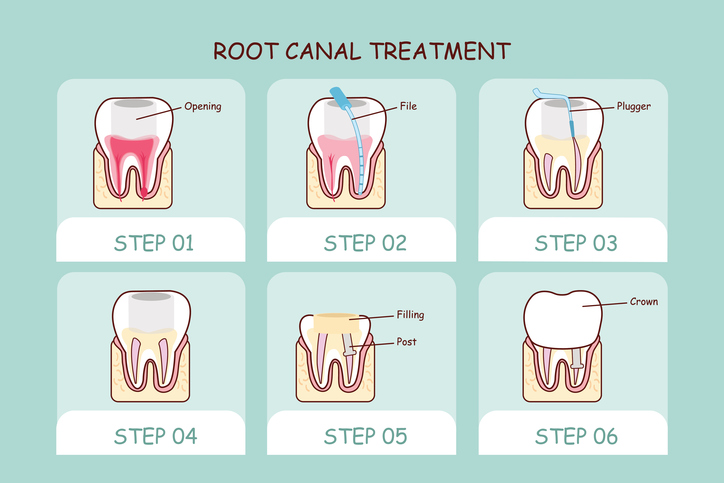 Suffering from tooth pain? It's probably time for a trip to the dentist! While not all tooth pain is a sign of an infection, if your tooth is infected or inflamed due to decay, a root canal can remove the infection, seal the tooth and protect you from further damage.
So how do you know if you are in need of a root canal? Here are a few signs to look out for.
It hurts when you are eating.

It hurts when you drink something that is hot or cold

There is a small pump near the area of tooth pain.

Your tooth has become dark.

Your gums are tender or swollen.
If you think that you might be in need of a root canal – don't panic! Root canals are a very common endodontic procedure. They make it possible for us to restore the health of your smile, while keeping your natural tooth in place.We can remove your infected tooth pulp and provide you with a crown or other restoration to protect your tooth.
If you are experiencing any tooth pain, don't hesitate to reach out to our office. We are here to help you keep your teeth beautiful and healthy. Visit our website or give our office a call directly at 203-254-3780.
Follow us on social media for more tips and tricks to keep your smile healthy and beautiful!
LIKE us on Facebook
FOLLOW us on Twitter
ADD us on Google+
SUBSCRIBE to our YouTube Channel